The dream god had for the city of reni...
Reni, Ukraine. A port city on the banks of the Danube. This city was once - during Soviet times - hidden from the rest of the world, not even appearing on maps. People here often think of Reni as a "black hole" and many of them try to leave as soon as they get an opportunity. Yet It is written: the people living in the land of the shadow of death have seen a great light! The time is now! Ockert and Michele Potgieter have been living in Ukraine for 22 years now with their 5 children, serving the people of Reni and bringing hope to the hopeless.



Our Father dreams the dreams....


And He makes them true through you and me. He dreams of treasures hidden in the dark... and how He wants them to shine brighter than the stars... Impossible? Not with our God! With Him all things are possible. He shares his dreams with us, little people of clay, and He uses us to make it possible!


Raduga Kindergarten, home for 70 of Reni's little children. (The words on top of the staircase translates: Jesus loves!)

Click in order to go to the page
---
Powered by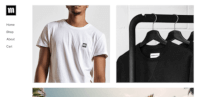 Create your own unique website with customizable templates.