During the flood, 8 souls were saved on the ark. Our vision is to provide this kind of shelter for the children of Reni facing some very real storms.

We believe that there is a special place in Father's heart for widows and orphans, the lonely and the abandoned. When we saw the first time how little children were "thrown away" by their mothers, we felt His pain for them and His desire to put them in families so that they will know that they are loved. Families in the church adopted the babies and little children that were left at the local hospital. Yura and Zina have five "adopted" children, Olga has four and Anatoli and Sveta four. What can be more beautiful than to see the Spirit of adoption (which yearns for every man, woman and child to be adopted in Father's loving family) so clearly demonstrated! The Ark was repaired and is currently being run as a very much needed "halfway house" for children in crisis.

Powered by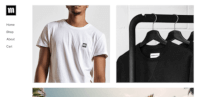 Create your own unique website with customizable templates.